Teacher Certification & Licensure FAQs
What types of courses do you offer?

We offer online, self-paced courses to help you prepare for your exams. These programs feature targeted lessons, interactive exercises, full-length simulations, detailed explanations, rich diagnostic data, and expert instructor support.

Do you offer scholarships?

Yes! In our commitment to helping all educators, we have started a scholarship program. Award recipients can take any PrepForward course for free. Please read more about how to apply for scholarships.

How can your programs be used to help teachers in my institution?

Our programs can be used in a variety of ways to meet the needs of each institution. Some universities offer our courses as full semester long courses. Others use our programs as supplemental practice for their educators. Others take advantage of our detailed diagnostic tools to help analyze the effectiveness of their current teacher preparation programs. Others use our courses to assist staff and faculty in identifying areas for focus.

What happens if I do not pass my exam?

Our pass rates are extremely high. If for some reason you don't pass, we will work with you free of charge until you pass the next time.

Which state certification tests will your courses help with?

Our courses were specifically designed to help teachers prepare for licensure and their careers. We have courses in math, covering content through calculus. These courses are suited for those wanting help in preparing to teach at the elementary, middle, or high school level. We also offer programs in reading, writing, and language arts. These courses were designed for Communication & Literacy Skills exams and Basic Skills exams. Please contact us to find out how these courses align with your licensure exams.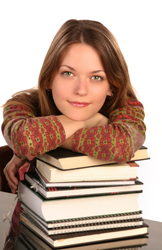 617-299-6835, info@prepforward.com