Professional Development & Continuing Education FAQs
Can I get professional development or continuing education units from your courses?

We are certified by certain state education boards as providers of professional development units. Please contact us to find out how our courses can be used as credit in your state.

My district is switching to Common Core, will your courses help?

Yes! Our courses are focused on developing a deep understanding of the content to prepare teachers for the classroom. Upon completion of our programs, teachers will have a solid grasp of the material and be able to successfully teach their students.

How do I make your courses available to teachers in my district?

Our courses are open to all teachers nationwide. However, you may also want to consider partnering with us to get more customized support for the needs in your area.

What are some of the benefits of your courses for existing teachers?

Our programs are ideal for current teachers. The online format is designed to work in a busy educator's schedule. In addition, as the courses are self-paced, they are effective for adult learners with different backgrounds and experiences. PrepForward's courses can be used by teachers to get recertified, to renew licenses, to obtain additional licenses, to refresh skills and concepts, to increase their salary, and to prepare for teacher evaluations.

Do you offer scholarships?

Yes! In our commitment to helping all educators, we have started a scholarship program. Award recipients can take any PrepForward course for free. Please read more about how to apply for scholarships.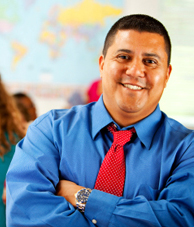 617-299-6835, info@prepforward.com